Magic Carpet Pose
SEATED
Use the yoga mat as a tool to practice balance, and visualize a wild adventure. In Spanish: Postura de Alfombra Mágica.
---
Begin cross-legged, about 12 inches from top of mat.
Gently fold the mat over the knees. Hold firmly with each hand.
Inhale and sit back into the seat. Slightly raise knees off mat.
Exhale and lower back down. Release the mat.
Inspiration
---

"Have students draw a picture of themselves in this pose! They can reflect on how their body and mind feels while practicing this pose."
– Team YF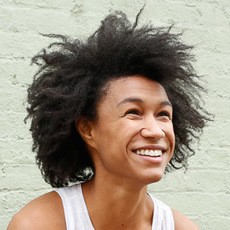 "Engage a student leader! Give a student a chance to demonstrate this pose after your classroom has become comfortable."
– Nicole Cardoza
How do you practice this pose? Tell us in the comments below – we just may feature you here!
Related Poses
---